Community Support Saturday & Job Fair
September 25, 2021 10:00 AM - 2:00 PM
|

Near Grimaldi's Pizza, South of Dillard's and East of Dick's Sporting Goods
---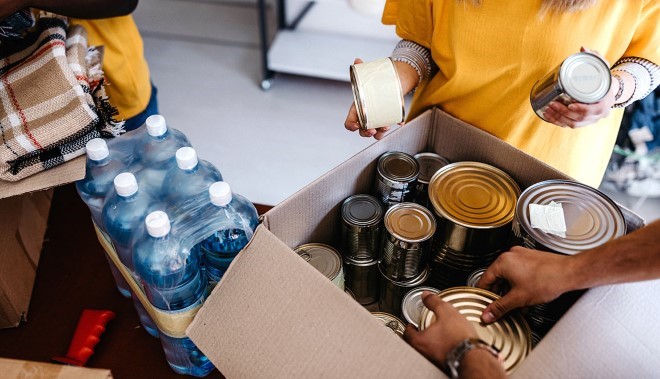 Community Support Saturday & Job Fair
September 25th from 10AM-2PM
Join us for a day of giving back and supporting our neighbors!
Guests can drive up and drop off their food, water and clothing donations just south of Grimaldi's Pizza, in the far northeast corner of the Dick's Sporting Goods Parking Lot.
All other activities take place on the street between Grimaldi's and Victoria Secret.
DONATION DRIVE:

SanTan Village's donation drive benefits its three charity partners, Big Brothers Big Sisters, United Food Bank and Arf-Anage Dog Rescue.
Shoppers are encouraged to come support these great local charities by dropping off donations, cash or signing up to be volunteer. Also, don't miss out on the free balloon animals, adorable puppies up for adoption, free giveaways from retailers and a chance to win $100 to a retailer of your choice with your participation.

● United Food Bank – food drive
● Arf-Anage Dog Rescue – pet supply drive & puppy adoptions
● Big Brothers Big Sisters – Bigs & Littles signups & clothing drive

GIVE BACK and BE REWARDED!
With your donation to any or all of the charities you will receive a raffle ticket for a chance to win $100 to a retailer of your choice.
The first 100 donors to each charity will also receive free thank you gifts & special discounts from SanTan Village retailers including:
Escapology
Massage Envy
Maya Caroleena Jewelers
Sonoran Desert Olive Oil
Thirsty Lion
Yankee Candle
Dog Haus
Bubble Bee
la Madeline
JOB FAIR:
If you need a holiday job or just a new career, over 15 SanTan Village retailers will be on site for you to learn more about employment opportunities. Applications and resumes will be accepted, with some on the spot interviews will be conducted.

The Addams Family 2 Freaky Fun-Filled Family Vacation Sweepstakes
Now through October 3, 2021 | Harkins Theatres
🎵Bada da dum🎵 We know you are already snapping! Tickets are now on sale to see everybody's favorit...
Custom In-Store Design Show and Appraisal Clinic
October 22, 2021 | HELZBERG DIAMONDS
Join us at Helzberg Diamonds for this one-day event on Friday, October 22nd from 10AM to 9PM . Desi...