Now through July 1, 2021
|

Harkins Theaters is located North of Best Buy, on the East Side of the mall

, Harkins Theatres,

Shopping Center
---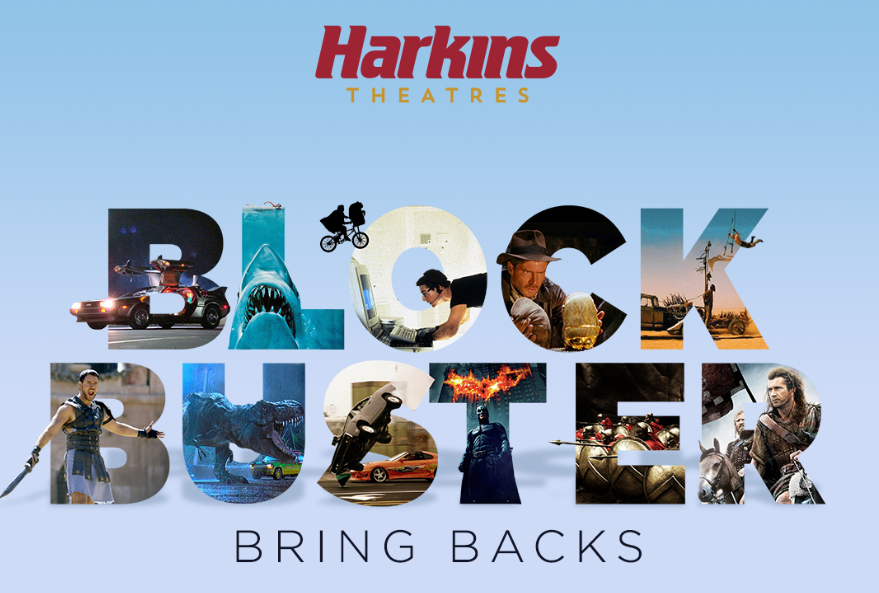 Hold on to your seat because your favorite big-screen blockbusters are returning to Harkins Theatres!
Each week from Friday, March 19 to Thursday, July 1, enjoy a classic movie that was made for the BIG screen for only $5 each as part of our Blockbuster Bring Backs series. Plus, My Harkins Awards Members that see five different movies in the series will receive a $5 Bonus Award!

For a full list of the movies, showtimes and tickets, click HERE
Mortal Kombat!
April 23, 2021 through May 7, 2021 | Harkins Theatres
Konsider this your invitation to Mortal Kombat! Get ready for the battle for the universe when Mort...
Splash Pad Summer Kick-Off
April 23, 2021 9:00 AM - 11:00 AM
Join Us for our Summer Kick-Off Party on the Splash Pad! April 23rd from 9AM - 11AM Bring your towe...