Saturday Sweat powered by lululemon, Lorna Jane, Clean Juice & Cryoshift
Now through May 9, 2020
|

IN FRONT OF LULULEMON AND LORNA JANE
---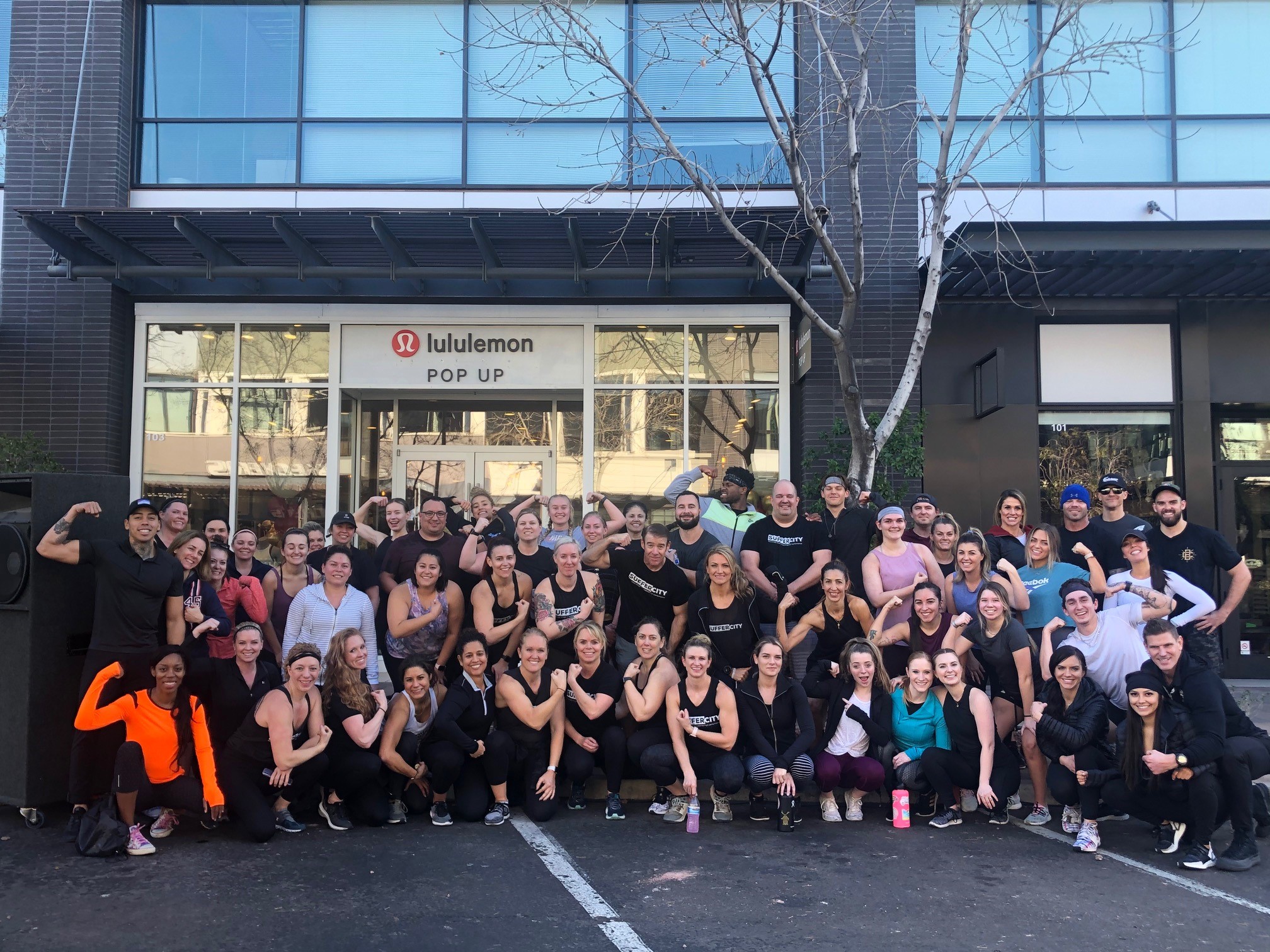 IMPORTANT:
Given current concerns about COVID-19, and with an abundance of caution, we are postponing our upcoming SATURDAY SWEAT fitness event on March 14th.
We will revisit the April 11th date soon, but currently have no plans to cancel it.
Please click the link below to register for the April 11th and May 9th dates to snag your free fitness swag!
We will also be adding new dates through August.
Get Ready to SWEAT at SanTan Village!
lululemon, Lorna Jane, Clean Juice and Cryoshift are collaborating to bring you a series of FREE fitness classes the second Saturday of the month at SanTan Village Mall in front of their stores just north of COACH.
Also, don't miss out on door prizes, health/fitness vendors, free food/drink samples + MORE!
DATES/TIMES: March 14, April 11, May 9 | 7AM to 10AM (see class info and schedule of events below)
IMPORTANT: Click HERE to reserve your spot - space is limited.
The first 100 people for each date will receive FREE SanTan Village branded fitness swag!
Make sure you stop at the CRYOSHIFT and CLEAN JUICE booths to cool off in between sessions and after the full workout! And don't miss out on vendors setup inside Lorna Jane and lululemon!!!
Schedule of Events:
7am – Registration and mingle with vendors
7:30 – lululemon hosted class*
8:15 - BREAK
8:30 – Lorna Jane hosted class*
9:15 – Mingle with vendors
10am – Event Ends and Street Opens
March 14 - CANCELED

Lululemon class hosted by AZ Fit Factor - HIIT Class
Lorna Jane class hosted by High Fitness instructor Aubrey Massey
April 11
Lululemon class hosted by AZ Fit Factor - HIIT Class
Lorna Jane class hosted by AKT – Circuit Training Gym
May 9
Lululemon class hosted by - TBD
Lorna Jane class hosted by Suma Yoga
*Some classes may change. Please check back regularly for updates.
Donate Blood
Now through December 5, 2020
Donate blood at SanTan Village from 10am-2pm on the dates below! Saturday, January 4, 2020 Saturda...
Party at Claire's
Now through December 31, 2020 | claire's
Party at Claire's! Book your party in-store and we'll make it sparkle! Guest of honor receives a fre...