---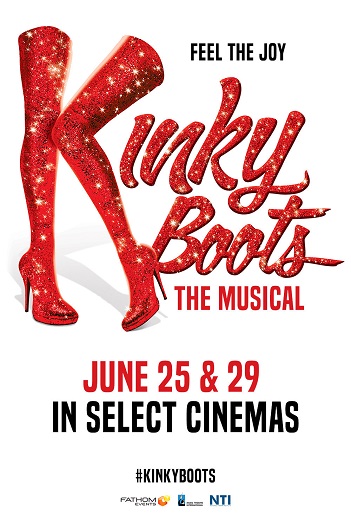 Kinky Boots the Musical
June 29, 2019 at 12:55 pm
Filmed at the Adelphi Theatre in London, Kinky Boots the Tony, Grammy & Olivier Award-winning musical from pop icon Cyndi Lauper and legendary playwright Harvey Fierstein, directed and choreography by Tony Award-winner Jerry Mitchell and based on the film written by Geoff Deane and Tim Firth, arrives in movie theaters nationwide June 25 and June 29 only.
Tickets are available at the box office or
online
for both dates.
Soles4Souls
Now through July 7, 2019 | Brighton Collectibles
For 2019, Brighton SanTan Village will be collecting shoes for Soles4Souls through Sunday July 7th. ...
Parents' Night Out
Now through June 28, 2019 | Awesome Toddlers
Drop off the kids and have a nice break! When: May 31st from 6 pm to 10 pm June 14th from 6 ...