---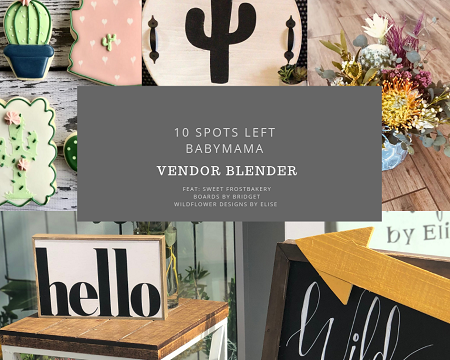 BabyMAMA is hosting a VenderBlender and YOU are invited!
When: March 23, 2019 from 6pm-9pm
Where: BabyMAMA is located near Harkins and next to Johnny Rockets
Cost: $120 a person
What's Included: A Cactus Themed Night full of fun!
Boards by Bridget - A wooden serving tray (@boardsbybridget)
Wildflowers by Elise - A quaint boquet of flowers (@sweetfrostbakery)
Sweet Frost Bakery - 4 cactus cookies (@wildflower_designs_by_elise)
Call today to reserve your spot: 480-531-8586
Download Flyer >
You Do You
March 19, 2019 through March 24, 2019
If you're on the hunt for the #GilaRoyalFlush to win $1,000 from Gila River Hotel & Casinos, we ...
Wednesday: Toddler Happy Hour
Now through April 3, 2019 | Awesome Toddlers
Toddler Happy Hour Every Wednesday at Awesome Toddlers From 1:00 pm to 3:00 pm Half Price Admi...