Storytime and Activities Featuring The Good Egg and The Bad Seed
---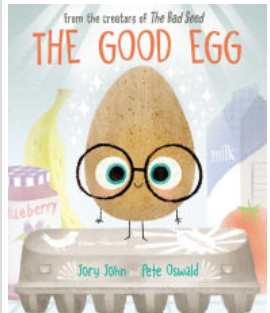 Storytime andActivities Featuring The Good Egg and The Bad Seed

Saturday,February 16, 2019 at 11:00 AM
Learn how tokeep yourself happy when everyone else around you is rotten, and how beinghappy might just be the best choice in these two stories from Jory John andPete Oswald.
Plus, get a coupon from our Café for a grilled cheese sandwichwith milk or juice for $4!
Wednesday: Toddler Happy Hour
Now through April 3, 2019 | Awesome Toddlers
Toddler Happy Hour Every Wednesday at Awesome Toddlers From 1:00 pm to 3:00 pm Half Price Admi...
Mondays: Mommy & Me Yoga
Now through April 1, 2019 | Awesome Toddlers
Now Offering Mommy and Me Yoga Every Monday at Awesome Toddlers Suitable for the whole family ...