Macy's - Thanks for Sharing Rewards
---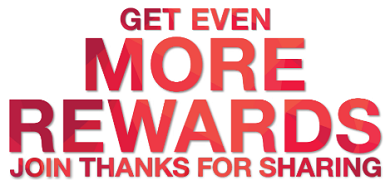 10% back in rewards on qualifying Macy's Credit Card purchases through December 31, 2018.
In February, you'll receive your rewards in the form of a rewards card.
Use it on anything at Macy's.
That's on top of the everyday benefits Platinum | Gold | Silver Star Rewards Members always get.
*$10 out of every $25 enrollment fee—up to $15 million—will be donated to these select charities:
Make-a-Wish
American Heart Association
Go Red for Women
Breast Cancer Research Foundation
Elizabeth Taylor AIDS Foundation
March of Dimes
Reading is Fundamental
Photos With Santa + Free Gifts
Now through December 24, 2018
Visit Santa for photos and a free gift! Santa will be available for photos and visits at his winter...
$10,000 Grand Prize Holiday Giveaway
Now through December 20, 2018
Have you had something on your wish list that you neverended up getting? Well keep it on there becau...