Macy's - Thanks for Sharing Rewards
---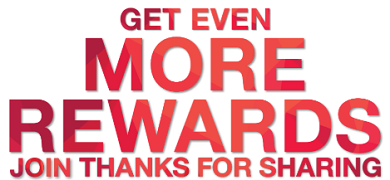 10% back in rewards on qualifying Macy's Credit Card purchases through December 31, 2018.
In February, you'll receive your rewards in the form of a rewards card.
Use it on anything at Macy's.
That's on top of the everyday benefits Platinum | Gold | Silver Star Rewards Members always get.
*$10 out of every $25 enrollment fee—up to $15 million—will be donated to these select charities:
Make-a-Wish
American Heart Association
Go Red for Women
Breast Cancer Research Foundation
Elizabeth Taylor AIDS Foundation
March of Dimes
Reading is Fundamental
CHILDREN'S SOFT PLAY AREA CLOSED
Now through October 7, 2018
The Children's soft play area is closed until early October for an exciting refresh project
Splash Pad
Now through October 7, 2018
The Splash Pad is open daily from 9am-6pm, closed daily from 2pm-3pm for cleaning. The Splash Pad ...