Kids Club: Powered by Nat Geo Kids
Now through December 31, 2018
|
At the Splash Pad
---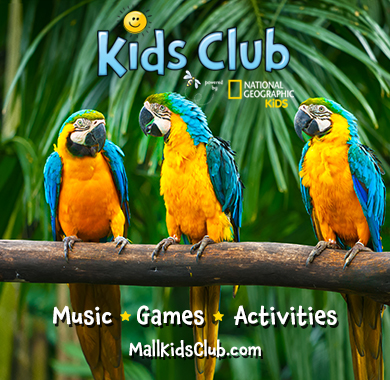 Free, fun & educational games and activities for kids!

The SanTan Village Kids Club is a great opportunity for your child to learn in a fun and interactive setting. We've teamed up with National Geographic Kids to create activities and games that focus on discovery through play.
Kids Club is hosted by Persephone.
September 14 from 10-11am at the Splash Pad with Persephone - Bring your kids, a towel and sunscreen and get ready for some fun. Persephone will be hosting this FREE interactive event.

November 9 from 10-11am on SanTan Plaza with Persephone
Have Questions? Text us at: 480-725-1000
CHILDREN'S SOFT PLAY AREA CLOSED
Now through October 7, 2018
The Children's soft play area is closed until early October for an exciting refresh project
Splash Pad
Now through October 7, 2018
The Splash Pad is open daily from 9am-6pm, closed daily from 2pm-3pm for cleaning. The Splash Pad ...