Order hot, fresh food online at Fired Pie!
Now through December 31, 2018
|
Shopping Center
Fired Pie
---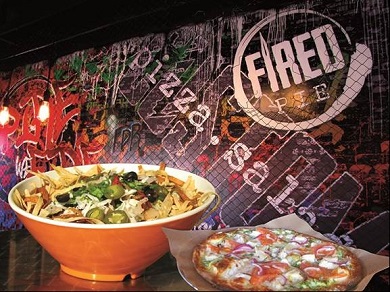 Guests can now order online for takeout and dine-in by simply ordering here. Your food will be waiting for you when you arrive, hot and fresh.
Fired Pie allows you to take on the role of chef by picking and choosing your own type of dough, sauce and toppings.
The sophisticated-yet-affordable pizzeria also offers build-your-own salads.
The Arizona-based pizza restaurant opened its first Fired Pie in Phoenix the summer of 2013. Currently they have 19 locations throughout Arizona with its newest location in Gilbert at SanTan Village.