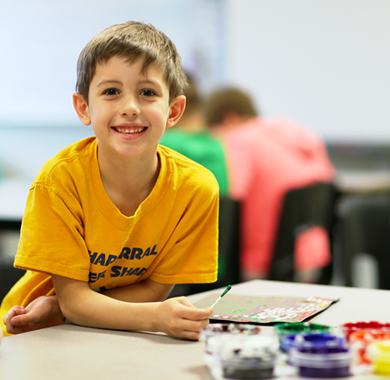 Higley Schools: Inspiring students since 1909
Now through May 31, 2017
Academics | Arts | Athletics

Higley Unified School District is a distinguished district that serves students on 13 campuses located in Gilbert and Queen Creek. Students succeed on a number of academic markers as teachers prepare learners today to achieve their goals and dreams of tomorrow.

Higley schools offer a well-rounded education with academics, music, art, languages, athletics, physical education, technology, and character education. Schools provide a safe and inviting environment for learning.

Extra-curricular activities begin at the elementary school level, with dozens of options available at the high schools.

Gifted and accelerated learning options start in preschool and move through high school.

Higley and Williams Field High Schools offer Advanced Placement, as well as dual credit and Career and Technical Education classes to better prepare students for college and careers.
Learn more at www.husd.org/ourschoolsstv

Information events are held at various times during the year. Upcoming events:
Mandarin Dual Language Tour, Starting in May, Coronado Elementary School, 4333 S. DeAnza Blvd., Gilbert.
Cooley Middle School Tour, 1100 S. Recker Road, Gilbert, 2 p.m., Wednesday, April 19 and May 17.
Higley Program for Advanced Learning Information Meeting, 8:30 a.m. and 5 p.m. Thursdays, April 20, May 4 and May 18, Bridges Elementary School, 5205 S. Soboba, Gilbert.
Preschool registration nights, 6 p.m. May 9, Sossaman Early Childhood Development Center, 18655 E. Jacaranda Blvd., Queen Creek, and 6 p.m. May 11, Cooley Early Childhood Development Center, 1100 S. Recker Road, Gilbert.

To schedule tours at other campuses, please call the desired school directly.