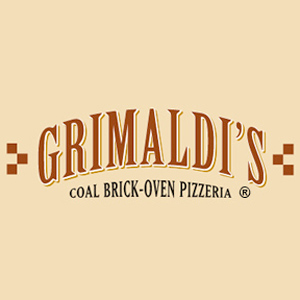 GRIMALDI'S
Shopping Center | Parking P1
If you're searching for THE best coal-fired brick oven, New York-style thin crust pizza in the world, look no further. Grimaldi's offers over 100 years of pizza-making traditions and the tantalizing aroma of pizza and calzones baked to perfection in the signature coal burning oven. Why coal-fired ovens? It gives our pizza and calzones a unique flavor and a crisp crust that is just not possible from gas, convection or...
See full property >
Celebrate the holidays with Pizza!
Valid from December 1, 2016 to December 31, 2016
Grimaldi's Celebrates December... Purchase $50 worth of gift cards & receive a $10 bonus card Purchase $100 worth of gift cards & receive a $20 bonus card Promotion valid for standard gift cards (by mail) & e-gift cards (by e-mail) Available NOW through December 26th. In honor of December make sure to try the Peppermint Cheesecake! Available NOW through December 31st.
---
Stoking Social Hour
Valid from December 5, 2016 to January 31, 2017
Have you tried Stoking Social Hour?? Monday – Friday, from 3:30PM - 6PM (times may vary by location). Enjoy $2 off draft beers, $2 off glasses of wine (house wines excluded), and $2 off our Bruschetta Trio and Antipasto platters. Our popular Coalition ($30) is a pairing of a Bruschetta Trio or a small Antipasto platter with a bottle of wine. For the months of December and January, guests have their choice of a white or red option: Coppola's Diamond Collection Sauvignon Blanc or Drops of Jupiter Red Blend. Available while supplies last
---